JOIN THE MOVEMENT! STOP HUMAN TRAFFICKING AND ELIMINATE SEXUAL ASSAULT!
The US Victims of Trafficking and Violence Act of 2000 defines human trafficking as the act of recruiting, harboring, transporting, providing or obtaining a person for forced labor or commercial sex acts through the use of force, fraud or coercion.  Human trafficking affects individuals across the world, including here in the United States, and is commonly regarded as one of the most pressing human rights issues of our time. Human trafficking affects every community in the United States across age, gender, ethnicity, and socio-economic backgrounds.  Fight to End Exploitation Inc points out that Southeastern Wisconsin's geographical location is on a known trafficking route in the Midwest and a known breeding ground for traffickers and recruiting ground for victims. This results in an area at high risk for trafficking.  Those factors, combined with high unemployment, increased gang and drug activity, and high poverty levels create an even higher risk for human trafficking locally.  Human trafficking is a hidden crime as victims rarely come forward to seek help because of language barriers, fear of the traffickers, and/or fear of law enforcement (http://fighttoendexploitation.org/education/).
Sexual Assault refers to any type of sexual activity that lacks consent. This includes unwanted sexual touching, nonconsensual sex or rape, attempted rape, sexual abuse, and sexual harassment.  According to the National Sexual Violence Resource Center (https://www.nsvrc.org/statistics), In the United States: one in five women and one in 71 men will be raped at some point in their lives; one in three women and one in six men experienced some form of contact sexual violence in their lifetime; 51.1% of female victims of rape reported being raped by an intimate partner and 40.8% by an acquaintance; 52.4% of male victims report being raped by an acquaintance and 15.1% by a stranger; almost half (49.5%) of multiracial women and over 45% of American Indian/Alaska Native women were subjected to some form of contact sexual violence in their lifetime; in eight out of 10 cases of rape, the victim knew the perpetrator.
STOP HUMAN TRAFFICKING – Elkhorn, WI 2019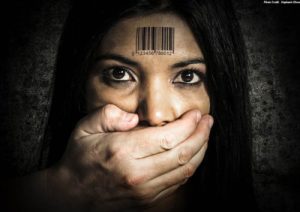 You are encouraged to join the Aurora Health Care, Sugar Creek Lutheran Church, Calvary Community Church, United Methodist Churches of Walworth County, Christian Life Church, Thrivent Financial, Wisconsin Freemasons (Southern Lakes Lodge #12) Elkhorn Rotary Club, Walworth/Fontana Rotary Club, Lake Geneva Rotary Club, Whitewater Rotary Club, Delavan Rotary Club, the Walworth County Anti-human Trafficking Taskforce and the Walworth County UW-Extension at an important event to discuss Human Trafficking and Sexual Assault Thursday, January 10, 2019 6-9 pm in the Elkhorn Area High School Auditorium.  To register for the event go to http://bit.ly/JTMElkhorn19 or contact Dawn at dtheath16@gmail.com or 262-374-1491. Simultaneous Spanish interpretation available – you must pre-register by January 3, 2019.  Spanish registration can be found at http://bit.ly/JTMElkhorn19 or contact Gonzalo at 262-741-4951 or gvega@co.walworth.wi.us.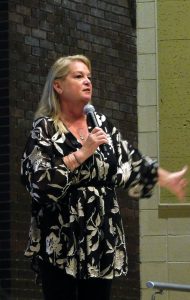 We will welcome our local community leaders to discuss human trafficking, sexual assault, dating safety, and internet safety.  To wrap up the evening, we will welcome a panel of those that are actively working to stop human trafficking and eliminate sexual assault in our community for a question and answer forum.
If you are interested in joining the movement to combat human trafficking and sexual assault please join us on Thursday, January 10, 2019 6-9 pm in the Elkhorn Area High School Auditorium at this Stop Human Trafficking Event.
STOP HUMAN TRAFFICKING – Elkhorn, WI 2019