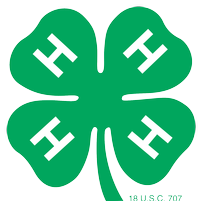 How would you like to win a Biotechnology workshop for your class?
A limited number of Walworth County teachers will win a FREE hands-on 60-minute "Doing DNA" workshop for up to 24 students! BE AMONG THE FIRST to express interest in this workshop, and sign up to use one or more "Scientists Live" videos with your students.
STEM Career Opportunities are projected to grow! Get involved with our "Scientists Live" "Careers with Science" videos and also get a chance to win the FREE Biotech Workshop. The flyer with details is listed below as a clickable link.
https://walworth.extension.wisc.edu/files/2020/12/Official-SL-Classroom-Promo-Flier-WalCo.pdf
For more information, contact Debbie Harris 4-H Youth Development Educator:
Phone: 262-741-4959    Email: Deborah.harris@wisc.edu