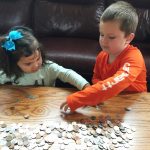 Advance Child Tax Credit
Many American families began receiving Advance Child Tax Credit (ACTC) payments on July 15. Here's what you need to know about the changes to the child tax credit, choices you can make, and planning for 2021 taxes.
---
The premier resource for food safety & health information for Wisconsin consumers. Your source for up-to-date and research-tested information on food preservation, food safety, starting a small food business, and hot topics in food safety and health.
Research-based help for small meat and poultry processors.
Nutrition & Food Safety-Related Links: