January 11 is National Human Trafficking Awareness Day in the United States and Walworth County will be hosting a Human Trafficking Awareness Event on Thursday, January 11, 2018 6-8:30 pm in the Elkhorn Area High School Auditorium. To registrar, please go to http://bit.ly/StopHT17 or contact Dawn at dtheath16@gmail.com or 262-374-1491 or contact Amanda at the UW-Extension Office at amanda.kostman@wisc.edu or call 262-741-4961.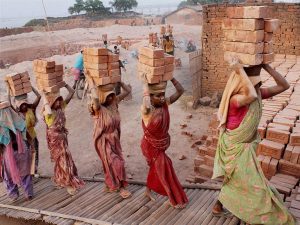 Human trafficking is modern-day slavery and involves the use of force, fraud, or coercion to obtain labor or commercial sex. Every year, millions of men, women, and children are trafficked in countries around the world. This serious crime is not just a problem in other countries – it is also happening in the United States. Human trafficking is a hidden crime as victims rarely come forward to seek help because of language barriers, fear of the traffickers, and/or fear of law enforcement. There are different types of human trafficking:
• Sex Trafficking Victims of sex trafficking are manipulated or forced to engage in sex acts for someone else's commercial gain. Sex trafficking is not prostitution. Anyone under the age of 18 engaging in commercial sex is considered to be a victim of human trafficking. No exceptions.
• Forced Labor Victims of forced labor are compelled to work for little or no pay, often manufacturing or harvesting the products we use and consume every day.
• Domestic Servitude Victims of domestic servitude are forced to work in isolation and are hidden in plain sight as nannies, housekeepers, or other domestic help.
Trafficking victims can be any age, race, gender, or nationality. Trafficking victims can be men or women, young or old, American or from abroad, with or without legal status. Traffickers prey on victims with little or no social safety net. They look for victims who are vulnerable because of their illegal immigration status, limited English proficiency, and those who may be in vulnerable situations due to economic hardship, political instability, natural disasters, or other causes.

Traffickers use the anonymity of the Internet to develop trust and a seemingly solid friendship, then arrange to meet and deceive a victim into trafficking. Social media and online dating are great ways to meet and connect with new people. They just need to be used in a responsible manner. Not everyone is out to harm or hurt you, but you should be aware of some warning signs. Keep your social media settings private.
• Instant Love – Traffickers lure their victims into becoming emotionally attached. Take the time to get to know someone. Share limited personal details through the Internet.
• Willingness to Pay – Traffickers quickly establish themselves as trustworthy confidants. Under the guise of love, the trafficker will offer to pay for a potential victim to travel to a weekend getaway or their place. If you decide to meet, make sure it's somewhere you feel safe and comfortable.
• Job Promises – If it sounds too good to be true, it probably is. Be wary of offers for jobs in fields that are typically hard to break into, such as modeling and acting. Traffickers lure victims into isolation away from their friends and family. Be wary of job offers in remote locations, faraway states, and foreign cities.
If you decide to meet someone after chatting online, meet in a public place. Tell friends and family where you are going and when you expect to return.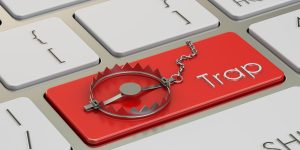 Traffickers recruit sex workers in a variety of places, such as online, on campuses, at bars and in shopping centers. Traffickers lure, trick, and sometimes have intimate relationships with their victims. Most victims are lured and manipulated through promises of false love, attention, and help. Many times the trafficker and victim appear to be in a loving relationship, but instead we fail to see the signs of deception, manipulation, and coercion. Know the signs of human trafficking recruitment and stay safe.
• Keep an Eye on Your Drink – Traffickers (pimps and pimp-managed recruiters) look for opportunities to impair your judgment. This can take the form of buying you drinks that may be laced with drugs or adding drugs to your drink while you are not paying attention. Traffickers can easily add drugs to punch bowls and other open containers. These drugs may interfere with your ability to take care of yourself and make sensible decisions. You may suffer drug-induced memory loss. During a drugged state, photos or videos may be taken of you that are then used coercively to force you to engage in commercial sex acts. If you lose track of your drink, dump it out.
• Be Wary of Instant Love – Traffickers who shower potential victims with attention, affection, and gifts, on their first meeting, are known as "Romeo pimps." They establish an emotional attachment right away and will ask probing questions to find out if you are alone, have a loving family, and would be willing to hook up. These questions are a common tactic traffickers use to manipulate potential victims by offering false love to those that appear to be isolated or do not have close family or friend networks.
• Have a Safety Plan – Follow your instincts. Make sure you have a safe way to get home if you need to leave. If you don't feel safe, go to the bar and ask the bartender to call a cab for you to get home. Stay with the bartender until the cab arrives. Have a cell phone and money handy. If you rely on someone else for a ride home, the person may not take you home. Instead you may end up in an unsafe, unknown location. Tell friends and family where you are going and when you expect to return.

What to do if you suspect human trafficking:
• Do not at any time attempt to confront a suspected trafficker directly or alert a victim to your suspicions.
• Call 911 for emergency situations – threats of violence, physical assault, emergency medical needs, etc.
• Call 1-866-DHS-2-ICE (1-866-347-2423) to report suspicious criminal activity to federal law enforcement. Highly trained specialists take reports from both the public and law enforcement agencies.
• If you are a victim and need help or if you want to find support for a victim, contact the National Human Trafficking Hotline. Call 1-888-373-7888 or text HELP or INFO to BeFree (233733).