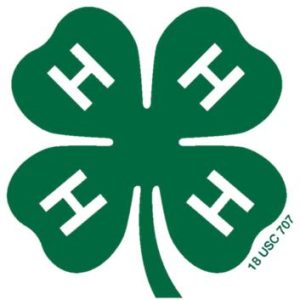 Check out the links below for answers to some of our most frequently asked questions. If you can't find the answer to your question on our website, contact the Walworth County UW-Extension office at 262-741-4951. Our 4-H program staff will be happy to answer any of your questions.

New to 4-H
4-H is the nation's largest youth development and empowerment organization; in Wisconsin, more than 350,000 youth in urban, suburban and rural settings are involved with 4-H and other UW-Extension youth programs. Youth from five-year kindergarten to one year past high school can learn important life skills like leadership, teamwork, critical thinking and communication to help prepare them for successful futures – and they do it while engaging in fun, hands-on 4-H activities!
4-H clubs have regular meetings and officers, but that is just the start. 4-H members get involved in their communities as volunteers and youth leaders. They learn new things by completing dozens of different kinds of projects, they go on trips, have parties, host international students, participate in local government, experiment with science, make art, go to camp, learn to canoe or take care of an animal… The list seems almost endless! With so many choices, 4-H is what you want it to be.
A project is simply a topic 4-H members can explore. 4-H members can choose from a variety of projects based on their interests to increase their knowledge about the subject through active participation.
There are a variety of projects available within the following topics:
Agriculture and Natural Resources
Animals
Creative Arts
Family and Consumer Sciences
Personal Development
Science, Engineering, and Technology
Younger Members (Cloverbuds)
4-H is open to any youth within the grades of 5K-13 (one year out of high school).
First, contact the Walworth County UW-Extension office at 262-741-4951 to discuss what is right for you and your child. Once you wish to enroll, you will use 4-H Online. Our detailed instructions should help you complete the process.
The four "H's" stand for "Head, Heart, Hands, and Health." And here is the 4-H pledge: I pledge…My head to clearer thinking…My heart to greater loyalty…My hands to larger service…My health to better living…For my club, my community, my country, and my world.