Volunteer Awards
Scholarship
Thank you for your entries this year! Best of luck to your future!
Awards
Coming soon!
4-H Portfolios
Fund Finders Funding Request Form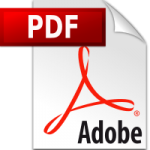 Fund Finders Form
This form is for all requests besides: Space Camp, Citizenship Washington Focus, National Congress, National Conference, and State Conference. The previously mentioned trips will be determined by an interview process. Funding will be determined on a case-by-case basis by the Executive Board. See the Fund Finders Form for the guidelines that must be followed for your application to be considered for approval for this and future funding requests.