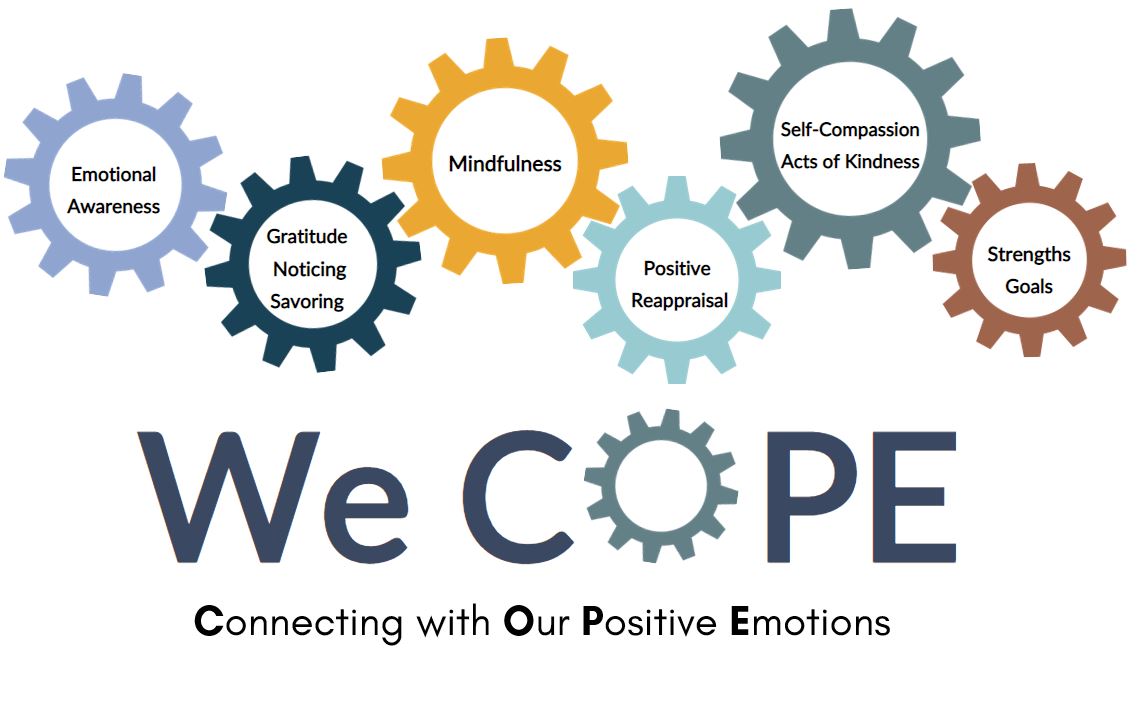 WeCOPE is an evidence-based program that helps adults cope with life stress.  WeCOPE has been shown to reduce stress and depression, increase positive affect, and improve health behaviors in randomized trials.  ​Managing life's challenges in healthy ways allows participants to take better care of themselves and others. ​
​This 7-session program meets on Mondays and Thursdays via Zoom for 1 hour.  An additional 6 practice hours will be expected.​
No in person programs are scheduled at this time.  Questions or to schedule a program please contact amanda.kostman@wisc.edu or please call the Walworth County Extension office at 262-741-4961.
Please visit the WeCOPE Website to find virtual programs available.