Health, Families & Finances
UW-Extension programs enrich families and strengthen communities. Backed by university research, we work for Wisconsin families by:
Helping communities respond to issues such as childhood obesity, financial security, and aging.
Providing leadership for policies that help children, youth and families succeed.
Increasing knowledge about parenting, health and nutrition.
Offering consumers and families more strategies for managing their money.
Reaching out to diverse families with education and resources.
Using cost effective approaches to reduce negative family issues and build more resilient families.
Family Living Programs focus on parenting, financial education, eating well & being active, which helps families thrive in a rapidly changing world. Residents can participate in programs to help them increase their financial capability, become financially healthy and achieve their financial goals. Seniors benefit from exercise programs including Strong Women. Families of all ages can benefit from Get Moving, Walworth County's summer walking program.
UW-Extension and UW-Madison maintain a Food Safety and Health website with food safety and preservation information.
---
Staff
If you have any questions regarding Health, Families & Finances in Walworth County, please contact:
Amanda Kostman
Walworth County – UW Extension
100 W. Walworth St.
PO Box 1001
Elkhorn, WI 53121-1001
Phone: 262-741-4961
Fax: 262-741-4955
Email: amanda.kostman@wisc.edu
---
Recent News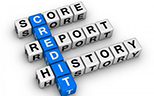 The three national credit reporting agencies — Equifax, Experian, and TransUnion — have extended until December 31, 2023 a program that lets you check your credit report at each of the agencies once a week for free. Visit AnnualCreditReport.com to request free copies of your credit reports. Other sites may charge you or be fraudulent sites set […]
---
Resources
Diet & Nutrition
Exercise
Healthy Recipes
Health