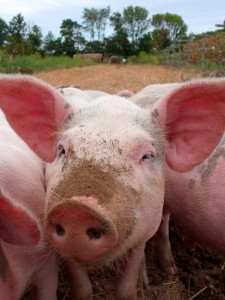 Swine Project Forms and Information
Meeting Requirements
YQCA Certification
One mandatory meeting
What counts as a Mandatory Meeting?
Vet/Feed Clinic
Lake Geneva Country Meats Clinic/Tour
Attendance at the 2021 Swine Carcass Evaluation counts for 2022
Attendance at the 2022 Swine Carcass Evaluation counts for 2023
Showmanship/Fair Entry Clinic
Resources
A Champion's Guide for Youth Swine Exhibition – Intended for youth producers and exhibitors, this brochure helps youth understand the importance of biosecurity before, during and after exhibitions. It also talks about common swine diseases and reinforces the importance of consulting with a veterinarian to develop a biosecurity and health plan.
Questions?
Contact project leader Jessica Clapper 262-729-6183 walworthjuniorswine@gmail.com