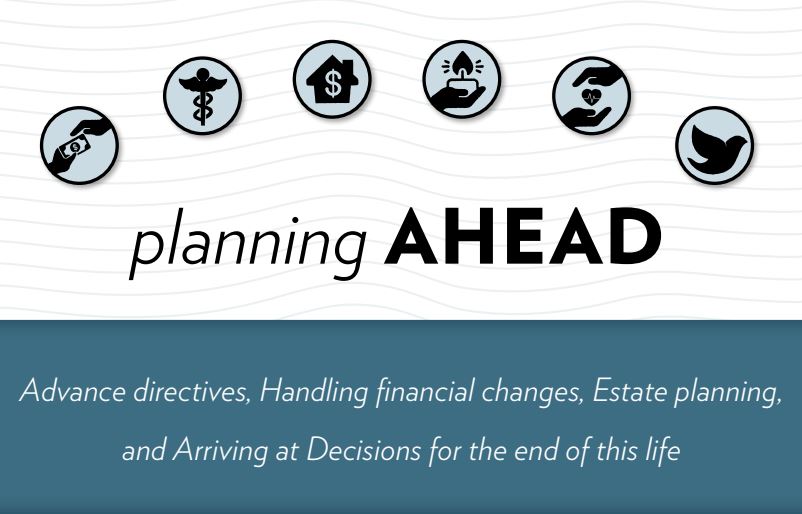 What is Planning AHEAD? Planning AHEAD is an end-of-life planning curriculum for all ages developed by UW–Madison Division of Extension faculty and staff. This 7-session research-based program will help participants understand how to prepare for the end of life for themselves or a loved one, and why it's important to have a plan in place.
Who should attend the Planning AHEAD program? Anyone that is interested in planning for the end of life to make things easier for family members, have lost a loved one, are in the process of losing a loved one and are dealing with the transition.

Southern WI residents are invited to join Planning AHEAD, a free online course facilitated by UW-Madison, Division of Extension Educators from Crawford, Grant, Iowa, Kenosha, Racine, Richland and Walworth Counties. Registration is now available here, http://go.wisc.edu/SoAHEAD.
Classes are Tuesdays Noon – 1 pm March 14-April 25, 2023. Join the classes from home, as they are held online via zoom, and will include time to check in on how to use this technology during the first class. Questions can be sent to amanda.kostman@wisc.edu or please call the Walworth County Extension office at 262-741-4961 for more information about Planning AHEAD.