Helping our communities eat healthier & be more physically active
Walworth County UW-Extension FoodWIse, in collaboration with WIC, will jumpstart the long anticipated program Fit Families. Fit Families is a behavior changing program for families enrolled in WIC, staff and the community. The program focuses on its core messages. These messages include Move, More….Watch Less, Make Every bite Count……More Fruit & Veggies, Make Every Sip Count….More Healthy Beverages. Fit families partners with staff and the community to achieve certain principles like active lifestyles, and healthy eating. Program staff adhere to certain principles and model what healthy eating and active lifestyle habits should be. Staff also works with the community to develop healthy eating and activity habits while offering resources that are low cost or free.
 Overarching Message: Eat Healthy, Be Active…Your Kids are Watching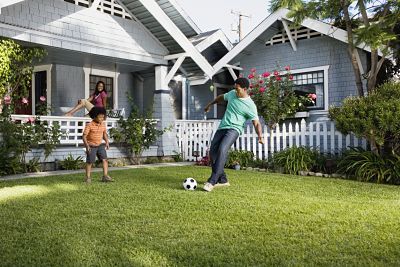 Why is Fit Families important to the community?
Childhood obesity is a serious health problem in our state.
Fruit, vegetable and sugared beverage intake along with the amount of time a child spends in active play versus sedentary activity is closely tied to overweight and obesity rates in both children and adults.
Health habits begin in early childhood.
When parents are overweight, their children are more likely to become overweight and overweight children often become overweight adults.
If a child is overweight at age 4, their likelihood of becoming an overweight adult is greater.
Overweight and obesity has been linked to a variety of health conditions—diabetes, heart disease, hypertension and respiratory problems are all connected to excess weight.
One of the most painful aspects of obesity is the emotional and psychological toll it also inflicts.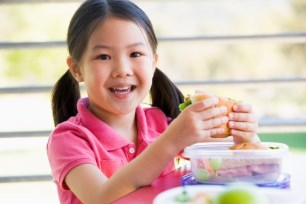 What is Fit Families?
Fit Families is a successful behavior change program for…
Families with 2-4 year old children enrolled in WIC at Fit Families projects in Wisconsin.
Staff (at Fit Families projects and their organizations).
Communities (that partner with Fit Families projects to implement policy, systems, and environmental changes to help make the healthy choice the easy choice).
Fit Families Supplemental Nutrition Education Program (SNAP-Ed) works with other SNAP-Ed projects and partners to provide nutrition education targeting families (or individuals) eligible or participating in SNAP (FoodShare in Wisconsin).  SNAP-Ed projects use individual or group approaches in combination with organizational, community, and/or public health approaches to increase their effectiveness.
For further information regarding Fit Families:
Call the local WIC office at 262-741-3146 or email at walcowic@co.walworth.wi.us.
They are located at the Health and Human Services Center in Elkhorn, W4051 County Road NN
Stay informed
We are very excited to begin sharing the Fit Families newsletters and Tips for healthy living and fitness. Check out our newsletters and tips that we publish every month!
August Fit Families Newsletter
Februrary Fit Families Newsletter
January Fit Families Newsletter