Dairy Partner/El Compañero
The Dairy Partner / El Compañero is a bimonthly newsletter geared towards dairy farm employees.  The newsletter articles are written by UW-Extension agriculture agents and state specialists and are available in both English and Spanish.  The purpose of this newsletter is to provide information directly to farm employees to help them improve their dairy cattle knowledge, maintain farm safety, and improve their way of life.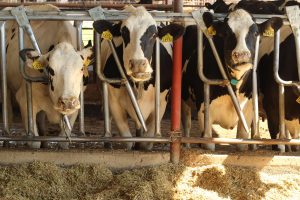 Dairy Partner / El Compañero es un boletín bimensual dirigido a empleados de granjas lecheras. Los artículos del boletín informativo están escritos por agentes agrícolas de UW-Extension y especialistas estatales, y están disponibles en inglés y español. El propósito de este boletín informativo es proporcionar información directamente a los empleados de la granja para ayudarlos a mejorar su conocimiento sobre el ganado lechero, mantener seguridad en la granja y mejorar su forma de vida.