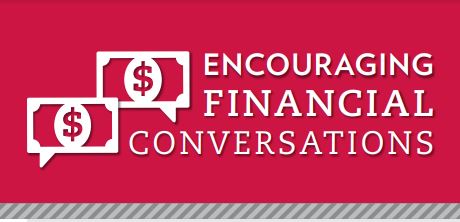 Encouraging Financial Conversations is a program designed for case managers, social workers, and other frontline staff to help clients achieve financial goals and manage their money. Participants learn techniques and strategies to help clients create a financial goals action plan, build and maintain good credit, pay off debts, spending and savings plans, and protect themselves from fraud and identity theft. Participants also learn coaching strategies that capitalize on a client's strengths and resources in coming up with solutions.
Walworth County Program Offering:
When? 6 sessions on Wednesdays,  January 18-February 22, 2023 9-10 am
Where? Anywhere via Zoom Technology!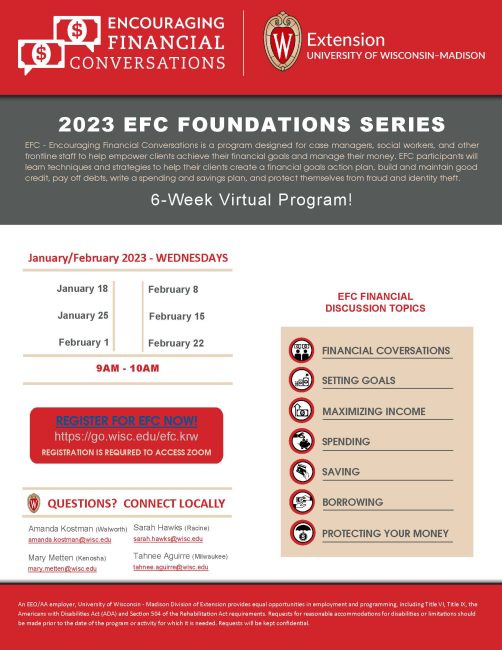 Future class dates and registration can be found at https://finances.extension.wisc.edu/programs/encouraging-financial-conversations/.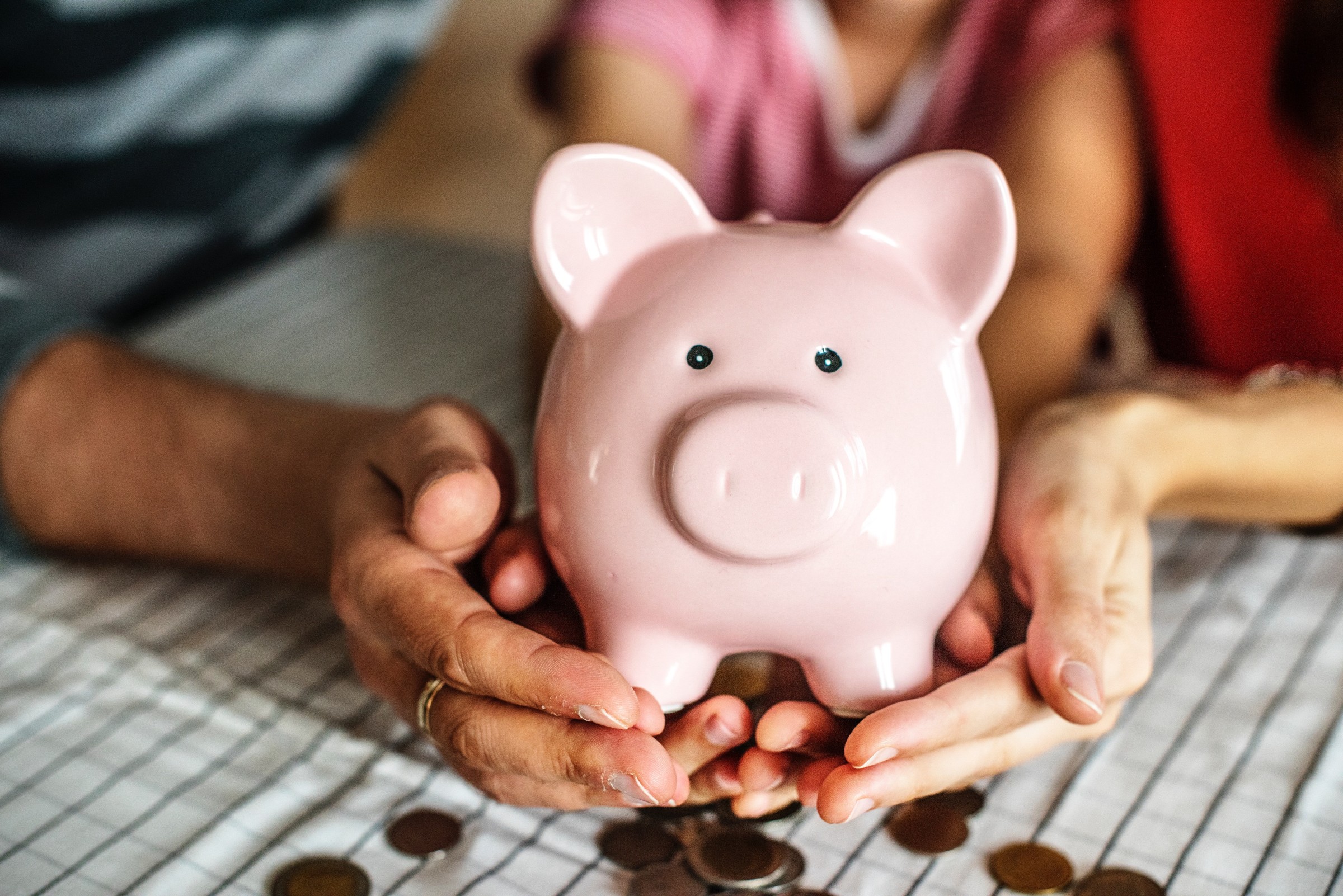 For those who have completed the EFC training, you are invited to attend the Booster Sessions. A flyer can be found at EFC Booster Sessions Flyer 2022.
Extension's Impact: Boosting Financial Skills for Social Workers