Recipe of the Month!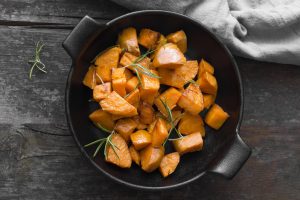 Roasted Sweet Potatoes – November 2022
Previous Recipes of the Month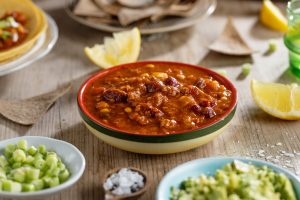 Speedy Chili – September 2022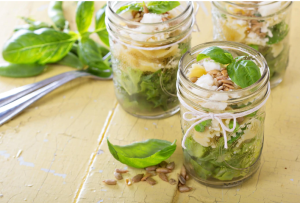 Mason Jar Pasta Salad – August 2022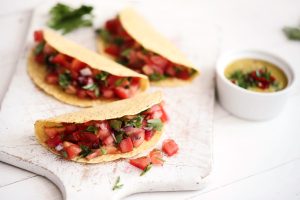 Cauliflower Tacos – July 2022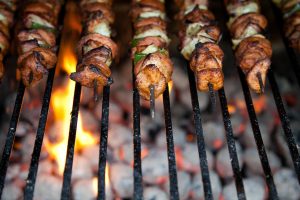 Grilled Chicken Vegetable Kabobs – June 2022
Perfect for the grilling season, this Kabob combines chicken, vegetables, and rice for a summer palate pleaser.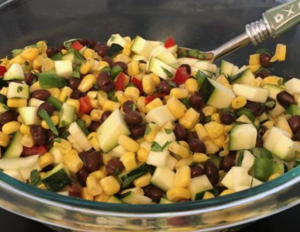 Three Sisters Salad – May 2022
This Native American recipe focuses on beans (black, kidney, and/or garbanzo), summer squash (such as zucchini), and corn – the three sisters of summer vegetables.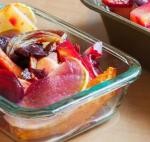 Roasted Root Vegetables
Coles de Bruselas con salsa de Champiñones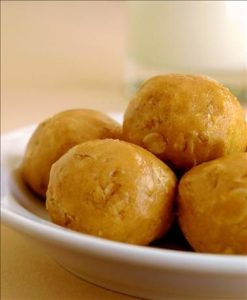 Honey Milk Balls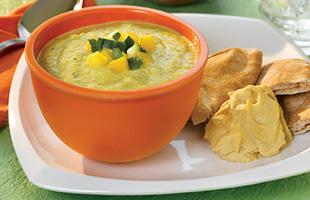 Mango Cucumber Soup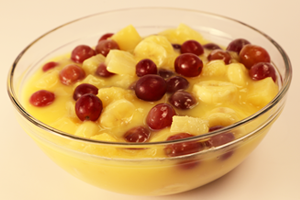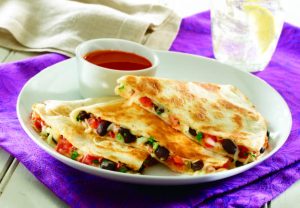 Black Bean Quesadillas