Click the link below to see how HCE is working to provide clean water to people throughout the world!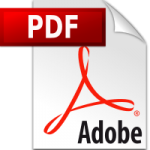 Water Filters In Nigeria
Offer Educational Opportunities: To promote and extend education aimed toward improved family and community living in cooperation with Family Living Programs, Cooperative Extension, University of Wisconsin-Extension Walworth County, and Wisconsin Association for Home Community Education, Inc.
Improve Leadership Skills of Members: By encouraging the active participation of all members in carrying out the business and programs of the WAHCE Association.
Provide Service to Communities: Promote understanding and appreciation for all people and cultures.
Mystery Tour 2018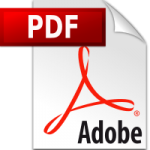 2018 mystery tour
HCE is a diverse group of adults who gather together to have fun and work hard while learning about new topics, learning about each other, and supporting the community through projects and events. Find out more about who we are and what we do!
The WAHCE, Inc. is a nonprofit, educational and charitable organization. Membership is open to all individuals without regard to race, sex, color, ethnic background, residence, or economic circumstances. Our objective is to provide educational programs for members and their communities that will meet current and future social, economic and environmental needs.The organization is unique in that the members extend the information they receive from the University of Wisconsin faculty and other reliable sources to the membership and the community.
WAHCE is an all-volunteer organization. Its success depends on the support and involvement of its members. Members are encouraged to:
Share their talents and expertise.
Share leadership responsibilities as a program leader or officer.
Support fund raising projects.
Assist with Community Outreach projects.
Recruit new members.
Program planning and leadership training are provided by a collaborative effort of WAHCE, Inc. and the University of Wisconsin Extension – Family Living Program.
UWEX faculty serve as advisors to both the state and county councils.[/collapsible]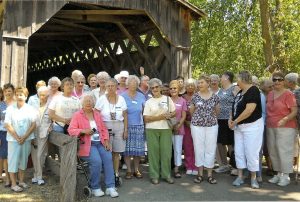 Members-at-large want the benefits of the organization, but cannot attend regular club meetings. Their work schedules may not coincide with local meeting times, or there may not be a club in their area.
Some clubs meet in members' homes while others meet in a public meeting place. The clubs usually meet once a month, from 6-12 times a year, at a time of day or evening most convenient.

Learn more by viewing this PowerPoint of Walworth County HCE.
Gardeners as well as non-gardeners always find something of interest at Smart Gardening Day, a joint collaboration between Walworth County Home & Community Education, Master Gardeners, and UW-Extension, held anually each spring. Attendees can choose one or up to four classes from the 12 planned for the day. A raffle of garden-related items is held to benefit and HCE Wisconsin Bookworms program, and Masters Gardeners hold a used garden book sale. Check back next year for more information on this event!
Good News is our quarterly communication that is sent to all HCE Members. This keeps members in tune with what is going on within our county and the state organization
Walworth County HCE Executive Board consists of:
Mary Vander Veen – President
Audrey Wuttke – Treasurer
Winnie Shelton – Secretary
Eileen Guthrie – Education Program Coordinator
Barb Papcke – Family & Community Life
Emma Peterson – Wisconsin Bookworms Coordinator
DuAnn Webb – International Program Chair
Club Presidents