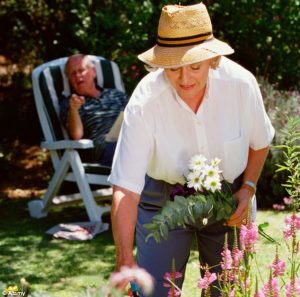 On Monday, November 11, in conjunction with Rotary Botanical Gardens, Rock Prairie Master Gardener Association will host the Southeast Wisconsin Master Gardeners, who will present Lifelong Gardening – an award winning presentation on how adaptive tools can make gardening as we age easier, more convenient and safer.
The Lifelong Gardening Committee of the Southeast Wisconsin MGA was recognized at the International Master Gardener Conference in Portland, Oregon in July, 2017 with their submission Gardening Through Life earning 1st place in the Special Needs Category. The MGVs have provided education on principles and methods that enable gardeners to enjoy gardening throughout their lifetime. The curriculum was developed into a clear and concise program that can be shared with other MG programs nation-wide.
The presentation will be held in the Parker Education Center, 1455 Palmer Drive, Janesville at 6:00 pm on Monday November 11.  This program is free and open to the public. MGVs can earn Continuing Education Hours.