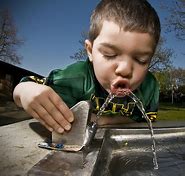 Grades 3-5
Water is precious to us and our planet. In this lesson, students will learn where drinking water comes from, how it gets cleaned and how water treatment facilities mimic the way Mother Nature cleans up the water we dirty. Students will create simple filtration systems and clean dirty water first hand.
Cost is $20 per class
Students will require a flat work space.