"Into the Lab" 2021
Youth, grades 6-8, can explore four fascinating science fields through a new virtual 4-H science series called 4-H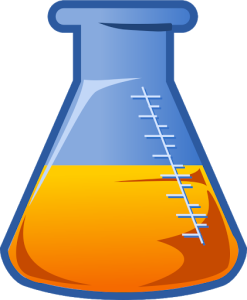 ScienceExplorers:  Into the Lab.  As series participants, youth will dive into the fields of animal science, engineering, biotechnology, and forensics as they  interact with real world scientists, tour science "labs," learn about careers, and engage in relevant hands-on activities (based on supplies included in a kit that is provided).
Try suturing using a practice kit.  Build a triboelectric generator.  Extract DNA from wheat germ.  Analyze mock forensic evidence.
WHEN:  Thursday nights from 6:30-7:45 p.m., March 25 – April 22 via Zoom
   Sessions will be recorded for participants who cannot attend a particular night.
WHO:  Any 6th-8th grader from Walworth, Crawford, or Lafayette County (Program is limited to the first 60 youth who register.)
COST:  $20 (partial scholarships available upon request and need)
KIT PICK-UP:  Participants will be asked to sign up for a kit pick-up time immediately following the registration deadline.  Walworth County pick-up options include:
March 18: 5-6 p.m., curbside pick-up from the large back parking lot at the County Government Center (off of Court Street).
March 19-24: weekdays only from 8 a.m.-5 p.m., Room 201 of the County Government Center
The Walworth County Government Center is located at:  100 W Walworth Street, Elkhorn, WI.
Register HERE  (Deadline is March 14!)