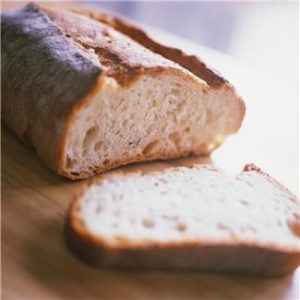 Grades 1-5
Students will mix and knead from the perspective of scientists as they learn how ingredients are combined in the kitchen "laboratory" to create "experiments" they can take home and eat with their families! The role of each ingredient is discussed and teamwork is emphasized. Each student creates a full loaf of honey wheat bread they can take home and share with their family! Loaves are returned to your classroom the day after your program, baked, and packaged for travel. Time required is 90-minutes.
Cost is $2 per student.
Up to two classrooms can be accommodated per day — one before lunch and one right after! No Fridays, please, unless your classroom can bake its own bread at the school.
This lab may be too long for some first grade classrooms. It does require students to stand for the majority of 90 minutes. Teacher discretion is advised.